Good afternoon! A quick note before we share the release below. The first year at FischTank has been exciting, challenging, eye-opening, and most importantly — a learning experience.
However, none of this would be possible without the support from our wonderful clients, who deserve the results we achieve on their behalf in exchange for the trust they place in us. We are also very appreciative for our partners and friends, including accountants, lawyers, vendors, and others within our network. We are thrilled to consider you members of our professional family.
It's been one year of success, but that is exactly as stated — ONE year. There is a long way to go before we actually celebrate anything, and as you probably know, there are no guarantees in any walk of life. You make your own breaks, and in an effort to keep things breaking our way, we look forward to continuing to work our tail off on behalf of our clients.
Thank you again,
Eric Fischgrund
FischTank Marketing and PR Celebrates One-Year Anniversary
NYC-Headquartered Company Continues Growth; Adds Team Members and New Practice Areas
FischTank Marketing and PR, a full-service communications and marketing firm helping clients across multiple industries amplify their message and elevate their brand, today announced its one-year anniversary since it's inception.
FischTank, founded and led by Eric Fischgrund, provides strategic marketing and communications solutions including but not limited to public relations, digital marketing, SEO/ORM/SEM, advertising, and content marketing such as whitepapers, blogging, and press release writing. The boutique firm caters to clients spanning multiple industries and verticals such as clean technology, emerging technologies, real estate, non-profits, professional services, and business technologies such as adtech, social platforms, and other marketing solutions.
Recently, FischTank named Matthew Bretzius, a former journalist turned PR and marketing professional, as Vice President. Bretzius brings in-house and agency-side experience to the firm, with a strong reputation of leading startups to Inc. 500|5000 companies in amplifying their brand messaging to resonate with customers/clients, shareholders, and relevant media outlets.
"We are so appreciative of our clients, partners, and team members who made this first year of growth so successful," said Eric Fischgrund, founder of FischTank. "Matt's addition to our team has bolstered client services and enabled us to expand at a scalable rate. We are most thankful for the exciting clients we get to work with on an everyday basis, and look forward to continuing our results-oriented approach of providing them sound marketing and communications solutions."
"I was thrilled to join FischTank due in large part to the terrific roster of clients and partners that Eric was already working with," said Matthew Bretzius, Vice President at FischTank. "I'm very excited to see what 2015 brings not just for FischTank, but for our clients, as we continue to grow and work together over the next year to achieve results we can be proud of."
About FischTank Marketing and PR
FischTank Marketing and PR is a full-service communications and marketing firm serving clients spanning various industries, including but not limited to clean technology, emerging technology, real estate, marketing/ad tech, and non-profits. Incorporating an integrated strategy consisting of media relations, SEM/SEO, digital/social media, copywriting, and outbound marketing, FischTank helps clients amplify their message with results that impact their bottom line. For more information, visit http://www.FischTankPR.com or follow us Twitter:http://www.twitter.com/Fisch_Tank or Facebook: http://www.Facebook.com/TheFischTank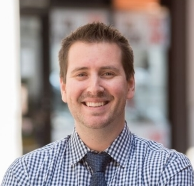 Eric Fischgrund is an entrepreneur, writer, sports fan, music-lover, and founder and CEO of FischTank Marketing and PR, a marketing and communications firm based in NYC.
https://fischtankpr.com/wp-content/uploads/2018/07/thank-you-540x358.jpg
358
540
Eric Fischgrund
https://fischtankpr.com/wp-content/uploads/2018/07/fischtankpr-logo.png
Eric Fischgrund
2015-01-15 18:17:10
2018-07-25 16:58:35
FischTank Marketing and PR Celebrates One-Year Anniversary