FischTank is pleased to announce that President Matthew Bretzius and Senior Account Director Kate Caruso-Sharpe will present an overview on corporate communications and media relations strategy with an emphasis on technology PR, for international technology companies at the CANUTE Program hosted by the Royal Consulate General of Denmark in New York on Wednesday, October 9.
Supported by the Ministry of Foreign Affairs in Denmark and Danske Bank, the Royal Consulate General of Denmark in New York is hosting more than a dozen select technology startups from Denmark for an entrepreneurial bootcamp, offering a tailored program on how to successfully enter the U.S. market. During the three-day event, startup founders will engage with investors, recruitment specialists, and marketing experts to gain a better understanding of how to scale their company to one of the largest markets in the world.
Bretzius and Caruso-Sharpe will lead an interactive discussion centering on marketing and communications strategies that are critical to the successful launch into U.S. markets, including media relations, content marketing, search engine optimization, social media, and email marketing. Participating startups will have the opportunity to ask business-specific questions relating to their own marketing initiatives, while also learning about the work FischTank has done with a number of international brands, both startup and established, to develop and deploy effective messaging to reach U.S. business audiences. Technology PR remains a core practice area for FischTank for companies both domestic and abroad.
"Entering the U.S. market can be an overwhelming task for any international technology company, often leading to marketing and communications functions falling by the wayside," said Matt Bretzius, President, FischTank Marketing and PR. "We look forward to discussing tactics to fully integrate and scale digital and traditional public relations activities so that companies flourish in their new markets and achieve the brand awareness necessary to stand apart."
Following the educational portion of the program, VCs, business angels, accelerators, incubators, and others are invited to participate in this year's Investor Day. During that event, ten selected startups from Denmark will pitch their tech businesses to a panel and audience with the goal of raising their next funding round to expand into the U.S. market. FischTank looks forward to providing technology PR insights for these companies.
"We are excited to bring some of the best startups Denmark has to offer to the U.S. for this valuable program. While many have found success in the Danish market, the next logical step is to expand to larger international audiences, and this event will give them a head start toward doing so," said Mia Grosen, Founder of the CANUTE Program. "We look forward to working with FischTank and the other participating experts to provide the knowledge and resources our startups need to succeed on a global scale."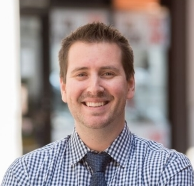 Eric Fischgrund is an entrepreneur, writer, sports fan, music-lover, and founder and CEO of FischTank Marketing and PR, a marketing and communications firm based in NYC.
https://fischtankpr.com/wp-content/uploads/2019/08/podium-fish.jpg
628
1062
Eric Fischgrund
https://fischtankpr.com/wp-content/uploads/2018/07/fischtankpr-logo.png
Eric Fischgrund
2019-10-08 13:51:15
2019-10-09 11:36:47
FischTank to Present on Technology PR at Startup Event Hosted by the Royal Consulate General of Denmark in New York