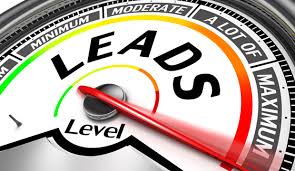 Like many marketing and communications firms, the FischTank team often hears from current and prospective clients "How do I drive web traffic?"
Many times, we can help by strategically placing articles that drive potential customers, clients or investors, or by securing articles and bylines laden with backlinks that support and drive SEO.
There is an abundance of information to read on the Internet (duh!) on this subject matter, and this is what we're reading this week:
Marketing Technology Tactics To Increase Engagement and Attract Attention
"Change happens at the speed of technology for marketing professionals, but your agency can adapt to this rapid pace by leveraging these changes."
Influencer Marketing Done Right Can Drive All The Traffic To Your Newly-Launched Wesbite
"Unless you already have a bursting-at-the-seams Rolodex and a stable of superfans who are waiting impatiently for anything and everything you give birth to in the world, you might be cutting the ribbon of your new business, blog, site, app, community, or nonprofit to a fever-pitch crowd of bumpkiss."
Inbound Marketing Not Bringing You Results? Try This.
"According to HubSpot's State of Inbound Report, businesses that focus primarily on inbound marketing save more than $14 on acquiring each new customer. Further, 80% of B2B decision makers prefer consuming brand related content over advertising while making a purchase decision."
SEO Game Changers Influencing Business Growth in the Year 2018
"SEO is the best way to gain a significant presence on the world wide web. SEO trends are constantly evolving with the changing landscapes. To stay competitive, you'll have to be constantly aware and update your strategy as needed."
How SEO And Content Marketing Work Together To Fuel Your Online Success
"SEO without content marketing is like a body without a soul. In particular, SEO is actually strategized around content marketing since every website needs words, articles, substance, keywords, etc. In order to be successful, both must go hand in hand."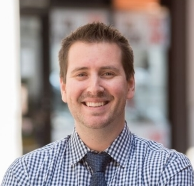 Eric Fischgrund is an entrepreneur, writer, sports fan, music-lover, and founder and CEO of FischTank Marketing and PR, a marketing and communications firm based in NYC.
https://fischtankpr.com/wp-content/uploads/2018/07/Credit-CRM-Buyer.jpeg
171
295
Eric Fischgrund
https://fischtankpr.com/wp-content/uploads/2018/07/fischtankpr-logo.png
Eric Fischgrund
2018-07-13 11:06:07
2018-07-25 16:32:23
FischTank's Weekly Roundup of Articles on Inbound Marketing and Leads